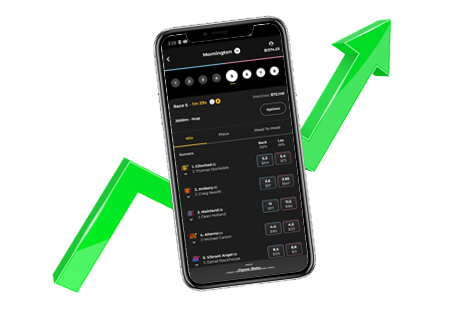 Rookie to Arbitrage Betting Trader Course
(AUS/NZ)
My 5-part sports betting course that shows the secret strategies I used to make $53,000+ and I guide you on how you can use them to make money (~$500/ week) using sports betting bookies.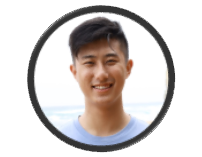 🥳 What you can expect to get out of it? 🥳
Have made back the cost of the course after 1 month
I will show live examples to demonstrate concepts and using similar bets that you find, you can expect to make back the full cost of the subscription. Money back guarantee if you don't. You can expect to make ~$200 to $1k each week on average from the strategies taught going forward yourself. 
Effectively utilise a betting exchange and 3 of my recommended bookies
You will have learned how to use a betting exchange, Betfair, and understand how it works. You will also have set up accounts with the most profitable bookmakers that are less likely to be banned as I have insights into their ban logic. 
Be able to find +EV opportunities independently
You will fully understand +EV and arbitrage and the calculations associated with them. You will be able to instantly recognise +EV and arbitrage betting opportunities independently. You will be able to use the Excel betting models provided in the most optimal way and easily determine the best bets yourself. 
Track and analyse your betting performance effectively
You will know how to use the P&L tracker to easily see how much money you have made each week. You will see where profits are high and which book makers are struggling so you can adjust your betting strategy accordingly. You will be kind of like a professional quant trader at this point. 
What's included in the course?
⏰ 5 x structured 2 hour recorded classes based on a course plan, taught by Shane. (See Course structure below for more details) 
⁉ Q&A Sessions for those who are falling behind or want to clarify some betting concepts
🏛 Lifetime access to the recorded classes and Q&A Sessions
💰 Full explanations and live examples of the strategies I have developed and optimised in the past year of betting (which made me $53000+ and counting)
📖 4 sets of practice questions (based on real bet examples) with answers and detailed solutions included to help you consolidate your understanding
🏅 The Sports Betting Strategy Models are included in the package. I will be explaining how you use it most effectively and it will complement the lessons
📨 Access to exclusive Discord server where you can ask questions to clarify your understanding of betting with other participants
📈 1 month of real-time examples/ tips of +EV bets that you can place (based on the lessons in the course) to help consolidate understanding as well as help make you some profit
💲 Money Back Guarantee: You will be refunded in full if you have attended all the classes, done the homework questions, and you do not make back what you spent to purchase the course within 1 month of betting. (I only offer this because I am that confident you will make it back
)
The course is split up into 5 lessons. These will be made available all at once and you are free to watch them in your own time. 
In Lesson 1, we go over the process of signing up to get special offers, understanding how to bet and use a betting exchange and how to do basic EV calculations. We will learn about bonus bets and their inherent value. There will be live examples for you to test and practice your understand and make a bit of risk free profit at first. By the end of this week, you should fully understand arbitrage and +EV and where their inherent differences lie so you will be ready for the strategies later. You will also learn how to use the PNL tracker. 
In Lesson 2, I share the first strategy which is Saturday Special Horse Racing. There are lots of offers and ways to use them, but I will share the optimal strategy that I've developed from trialling many strategies over the past year that perfectly balances risk and reward. I will go over the concepts of dutching and hedging. There will be live opportunities to practice what you have learned. 
In Lesson 3, we spend a bit of time reviewing the horse racing strategy, and then I will share the 2nd strategy which is for same game multi (SGM) offers. These are generally for AFL, NRL in the winter season, but there are always still some opportunities in soccer (EPL, Euros) or NFL games. I will also go over the principles of correlation and combination probability for 3 uncorrelated events. 
In Lesson 4, I go over the same race multi (SRM) strategy that I use. These are generally for greyhound races on Mondays Tuesdays and Thursdays but can also apply to some horse races too. We will also review and test understandings of the previous 2 strategies and do some more live betting examples. 
In Lesson 5, I review all 3 strategies again. I will also share insights into how to assess profitability of other promotional offers and smaller things you can take advantage of. I will also go over expanding the PNL Tracker and things such as protecting your account from ban and limitation. I will also share any other tips and learnings not covered earlier such as how to get enhanced odds and when to withdraw. This will mostly be in the form of a Q and A from previous students. By the end, you should be set on your arbitrage/ +EV betting journey. 
Even after Lesson 5, you will still have access to everything through the recordings and in case of any issues that arise, a Discord channel is available for you and the fellow alumni of the program. I will also be there to answer and new issues and questions to ensure you are 100% ready.
You either have a reasonable understanding of mathematical probability or are very eager and willing to put in the effort to learn. I recommend you only take the course if you could understand my Sports betting Scam Video
You are confident with primary school mathematics. Understanding of decimals, percentages, multiplication and fractions is critical for the betting models. This will be assumed knowledge.
 You are humble and really want to learn and will ask questions in the live classes. If you are stuck or unsure, then make sure to ask me during the live class. It is crucial your understanding is perfect or else you can lose money. 
 You can see arbitrage and +EV betting as a small side hustle that will supplement your income by a few hundred dollars each week and are willing to take it seriously by spending a few hours. 
Who the course is NOT for?
You think this is an easy way to get rich quick. (Arbitrage betting requires putting in time and effort, especially in the beginning to learn. Don't expect to be making $1000's of dollars by doing nothing. You will need to do the weekly quizzes and work I give you. 
You do not enjoy and are not very good at mathematics. (Unfortunately this course isn't for you. All of the theory and strategies rely entirely on mathematical principles so it is essential you know these to be able to be independent and bet later yourself.)
You just want to get my "expert tips" and don't want to learn how to figure out what the good bets are yourself. This course is designed to TEACH you, NOT FEED YOU. 
You are not legally allowed to bet on sports (e.g. you are underage etc. – Please just don't sign up… )
All 3 Live Cohorts Sold Out
The course is now offered as 5 recorded lessons (with Discord Q&A) at a heavily discounted rate 🙂
Eligibility Requirements to Participate in the Course
🌏 You should be an Australian citizen living in Australia, over the age of 18, and are legally allowed to bet on sports. (You do not need to already have any accounts – in fact it's better if you don't). You can still join if you are from overseas as a lot of the principles will be the same for international bookies but I will not be able to give the Money Back Guarantee if you are not Australian. 
💵 You have at least $2000 cash available to deploy across multiple bookmakers and a betting exchange. This is because arbitrage and +EV sports betting requires some decent amount of cash.
🤵 You DO NOT need to know anything about sports or racing at all. I did not even know what an NRL Try was nor heard of a single player when I first started betting and yet NRL has been my most profitable sport.